Liaison Workforce
For over 30 years, we've partnered with the NHS to deliver the best outcomes.
Providing data-driven insights and actionable information, our people help to tackle inefficiencies, streamline processes and support financial improvements – affecting real change within healthcare organisations.
We encourage new ways of working through regional collaboratives, and deliver integrated flexible solutions for the whole of workforce.
We realise the potential of the NHS workforce.
We can support healthcare providers directly with the mii platform's interoperable technology and service modules, designed to digitise the NHS People Plan at both organisation and system level.
Alternatively, we have also been appointed on the following frameworks for engagement:
Regional Collaborations
Liaison Workforce is your total workforce partner, and through ten collaboratives across the UK, we work with you to realise your potential, inspire change and deliver the best outcomes.
Designed with the NHS for the NHS, the mii platform is flexible and fully integrated, growing with you as your organisation or system changes.
Liaison Workforce has both experience and expertise in supporting NHS organisations to effectively collaborate to deliver improvements in workforce planning and management.
Click on the interactive map to see your collaborative in action.
mii Collaborative Platform
We're encouraging new ways of working across the health and social care system through your regional collaborative platforms, working with you to realise your potential, inspire change and deliver the best outcomes for patients.
The platform facilitates a shared vision for procurement, data, intelligence and best practice to drive improvements.
Click on each module below to find out more
mii Workforce Optimisation
mii Workforce Optimisation provides effective root cause analysis for workforce transformation across the NHS.
Our experts will advise on the assessment and alignment of key workforce areas, whilst proactive analytics and manager workshops can reduce the reliance on temporary staff and increase workforce effectiveness.
From iterative, advanced workforce planning to identify future vacancies and flight risks, through e-rota and e-roster management, to streamlined task identification and delivery, mii Workforce Optimisation will work alongside your organisation to deliver results and efficiencies.
mii People Planning
mii People Planning is a workforce demand and risk planning tool which facilitates a digital conversation with hiring managers on a regular basis; addressing critical issues associated with recruitment and retention.
mii People Planning is a HR SaaS platform that connects a HR function directly to front line health and care. The platform digitises and automates the extraction of key recruitment needs and people risks from every potential hiring manager, at every level, in a health and care organisation.
mii People Planning helps to:
Understand actual future people gaps
Proactively hire staff when needed
Plan moves and mobilise internal staff
Mitigate performance issues early
Re-engage flight risks and boosts retention
While this solution is primarily designed to address these critical issues, it is flexible and can be tailored to cater for other areas of concern across workforce, helping to proactively drive HR to take the most effective recruitment management issues.
Deployment is light touch and rapid, meaning you can quickly benefit from the valuable workforce intelligence which is captured via this service and have full sight of your HR Team's future workload instantly.
"A digital tool to do the heavy lifting which includes flight and performance risks, absence cover needed and what, where, when and how many vacancies to recruit over the coming 12-18 months."

Judith Shaw
Managing Director – Liaison Workforce
Benefits
Improves retention rates
Results in fewer vacant posts
Reduces costly agency and bank reliance
Allows better remobilisation of internal staff
Positively impacts employee engagement
Reduces time to hire
mii Rota and mii Roster
mii Rota and mii Roster are integrated solutions designed by the NHS for the NHS ensuring workforce optimisation, compliance with current rules and flexibility for policy changes in the future.
They have been built on an advanced technology platform, which benefits from open APIs and is in line with Data Model 4.
Available for all staff groups, these market changing solutions deliver an exceptional mobile app-enabled user experience, true interoperability, and intelligent reporting that Liaison Workforce has become recognised for.
mii Rota enables the creation of rotas based on demand, compliant with EWTD, New Deal and 2016 contractual requirements.
mii Roster replaces existing manually intensive medical rostering processes with an NHS designed cloud-based solution, helping the NHS optimise their medical workforce.
Our solutions encourage new ways of working and support you to realise the potential of your workforce, inspiring change to deliver the best outcomes for patients.
Start a conversation with us today and let our workforce experts support you to get organisationally-ready to take rostering to the next level.
Benefits
Provides greater visibility and ability to triangulate workforce requirements
Increases operational control and oversight of rosters
Improves staff engagement and feedback
Improves reporting infrastructures
Integrates with other systems for an end to end deployment and temporary staffing solution
mii Tasks
mii Tasks is a digital task management tool which supports many task driven processes included patient flow, discharge into the community, virtual wards, portering efficiency and more recently Covid-19 lateral flow testing.
The opportunities for this solution within the NHS are unlimited, due to its flexibility it can digitise and give intelligent oversight of any task driven activity.
Our 21st century tools give real-time visibility to staff, enable more efficient, safer working, and improve value for money.
Frontline staff benefit from safer and less time-consuming task management, leading to improved experiences for staff and patients. Ward and site managers have full oversight of every activity in real-time, from site-level right down to task-level. This means they can spend less time gathering information, and more time making the data-driven decisions needed to improve patient care and flow, free up beds and drive value for money.
Benefits include:
Improves efficiency of care coordination
Releases more time and beds to care
Joins up an ICS by being fully interoperable
Improves safety and quality of care
Allows communication and access to information from any location
Improves staff experience and satisfaction
mii Retention & Wellbeing
Supporting staff retention, health and wellbeing in your region through a programme of tailored solutions, whilst also boosting the morale of your workforce and adding value for you as an employer through improved employee engagement.
mii Wellbeing
mii Wellbeing offers a wide range of benefits to help improve employee wellbeing including:
Health Assured EAP
An Employee Assistance Programme (EAP) is an essential benefit in the 'new normal', providing support, advice and guidance during Covid-19 and beyond; 24/7, 365. The EAP from Health Assured is trusted by 13 million people across over more than 50,000 organisations and is a proven, dependable resource.
Flexible Working
The 2020/2021 NHS People Plan is clear that flexible working is a change that we must build on after Covid-19. It has many benefits to both individual and organisation, including:

Better work-life balance
Facilitating equitable job and career opportunities
Increased job satisfaction, motivation and productivity
Reductions in stress and absenteeism
Enticing healthcare workers who work through agencies for flexibility to come back to the NHS
To support this vision, our mii Roster and mii Rota solutions are built with a fully flexible self-rostering capability, enabling healthcare professionals to work flexible patterns, whilst the mii Analytics module provides insights and intelligence on flexible working practises.
Find out more
Benefits
Improved staff wellbeing
Improved staff satisfaction
" 80% of employees choose employers with engaging benefits - including flexible working, benefits schemes, and access to discounts - over a pay rise. " Glassdoor UK Employment Confidence Survey
mii Benefits
mii Benefits enables your organisation to offer a wide range of staff-friendly employee benefits at no cost; generating primary and secondary CiP savings as well as improving employee retention and engagement.
Through your own bespoke branded staff benefits portal, we engage staff with the benefits on offer at your organisation by making the platform:
Easy to access
Available from a single go-to-place for all Trust benefits
Viewable at any time, from anywhere, on any device
To make it easy for your staff to access their staff benefits portal and to increase awareness of the range of benefits on offer, all your workforce needs to do is download our free NHS mobile app.
Having a single, tailored portal means that staff can access all of their benefits and immediately place orders for their home technology, EAP, family holidays, car leasing, cycle to work and discount vouchers.
By paying a little at a time from their salaries, staff save when ordering products (excluding national insurance and their pension contributions), but the biggest benefit of all is that they can easily spread their repayments.
Through our work with trusts, we have proven that offering a wide range of staff benefits increases employee retention rates, resulting in secondary CiP savings of over £160,000 per annum for a trust of 8,000 staff.
Benefits
Improved retention rates by a measurable 4-6%
Improved staff satisfaction
Reduced Trust pension costs by 20% of goods bought
mii Pay
mii Pay is our weekly payroll and pensions administration service, with comprehensive helpdesk and service support functions to ensure robust, accurate and timely payments are made to workers, supporting staff retention and financial wellbeing with our daily pay facility.
Our platform delivers tangible benefits for the NHS and its workforce. From worker contracting and compliance, timesheet authorisation, to weekly payroll and disbursements in a simple process. Our payroll service is seamlessly integrated into our mii Flexible Workforce platform, yet can also feed off any other workforce management system, giving clients operational flexibility.
mii Pay also supports trust finance processes and agency invoicing arrangements, delivering rate management and control, and influencing demand management through authorisation requirements throughout the booking process.
We processed 215,000 time sheets last year, ensuring staff are paid correctly and on time. Our services include monthly, weekly and bank payrolls and payslip distribution, gross-to-net administration, payroll reconciliation, and payroll admin support through our UK-based service centre.
Our dedicated pensions team is responsible for administering £10.5 million in pension contributions last year, and provides specialist knowledge to help employee queries.
Paying employees weekly is proven to improve morale and reduces absenteeism. The introduction of weekly payroll also offers flexibility, makes recruiting and retaining staff easier to achieve, and reduces overall bank and agency costs.
Find out more
Benefits
Increased bank usage
Reduced agency spend
Reduced payday loans amongst nurses
mii Flexible Workforce
Powered by TempRE, mii Flexible Workforce is a technology platform, with mobile app, that manages the end-to-end process for your flexible workforce across all staff groups and with full integration with mii Roster.
mii Bank
mii Bank uses your substantive workforce to fill extra shifts by building a bank of workers. Once vacant shifts are made available, they can be filled with bank workers before releasing vacancies to your chosen agencies for the most cost-effective supply.
All of this is managed succinctly through the TempRE platform and supported by our Client Services team who work with you to drive and maintain bank growth, ultimately leading to a reduction in agency spend while also maintaining safe staffing levels.
Benefits
Local bank staff pool management
Worker compliance
Availability management
Integration to mii Pay
mii Collaborative Bank
A collaborative staff bank is an effective way of enabling cross-system working in your region. We are currently seeing Sustainability and Transformation Partnerships (STPs) transforming into Integrated Care Systems (ICSs), a new model of care spanning the broad healthcare pathways across regions, which will benefit from the streamlined workforce management provided via collaborative staff banks.
The NHS People Plan encourages organisations to move to using collaborative bank models to assist in recruiting and deploying staff members across geographical areas, but what are the direct benefits to your NHS organisation?
The central priority for all NHS organisations is the improvement in patient safety and continuity of care. By improving the availability and deployment of the clinical workforce via a collaborative bank, to ensure that the right staff are available to patients at all times, patients experience a higher quality of care.
Liaison Workforce has both experience and expertise in supporting NHS organisations to effectively collaborate to deliver improvements in workforce planning and management. Our people, technology and data enable cross-system working, including collaborative banks, giving medical staff the flexibility to work across different organisations as well as facilitating the sharing of information such as HR records and statutory and mandatory training.
Benefits include:
Increased flexibility for a changing workforce
Realise cost savings through lesser need for agencies
Greater workforce planning
Collaborate with neighbouring trusts
Continuity of care
Collaborative Banks in Action
In October 2020, Liaison Workforce facilitated the launch of the Southwest Peninsula Collaborative bank, bringing together five NHS healthcare providers from across the south west of England to increase the flexibility they can offer for clinical staff, delivering savings and increasing the quality of care to patients across the region. Click here to visit the website.
To find out more about collaborative working and collaborative banks, get in touch.
mii Agency Management
mii Agency Management helps NHS organisations facilitate direct fixed term contracts with workers, sourced and vetted by agencies.
Powered by TempRE, mii Agency Management provides full control and visibility of agency supply chain management, standard agency placements and Framework rate card management.
Our mii Agency Management solution has been supporting NHS organisations for ten years, and is a proven approach to the effective management of temporary workforces having been utilised at more than 60 NHS organisations during that time.
mii Agency Management gives NHS organisations the savings, control, visibility, IR35 compliance, and assurance the right tax is being paid when contracting temporary staff directly whilst using the same agencies and workers they always have done.
Our service provides a unique combination of technology, high-level expertise and on-the-ground support mitigating any potential risks to trusts when choosing to employ temporary staff.
Benefits
Significantly reduced agency spend
Invoice process streamlined through agency fee disbursements service
" There remains a huge workforce challenge around long term vacancies and unplanned absence contributing to vacant shifts across our NHS hospitals. We partner with trusts across the UK to drive agency spend down via mii Agency Management, and encourage the implementation of temporary staff banks to fill vacancies. This saves the NHS over £36million per year through bank and ADE placements. " Judith Shaw Managing Director, Liaison Workforce
mii Experts
Our people providing comprehensive service wrap around to ensure technology is implemented and optimised, supporting with:
Implementation and training
Ongoing support delivered through help desk, client services, strategic account management and agency engagement
Workforce analysts delivering intelligent reporting and analytics
Technology Development
Process redesign and transformation
Underpinning all our work is a very real sense of purpose. We pride ourselves on the culture and skills of our colleagues. Liaison Workforce's customer service and service centre teams have a passion for what they do and want to make a difference in the health service, that really matters to us all.
All our implementations are fully supported by our highly skilled Client Services team who remain with you throughout your journey with Liaison Workforce. From implementing up to date and innovative tech solutions, delivering CPD training modules to help client staff to maximise utilisation of the services, we will continuously support all our programmes with workforce professionals.
In addition, our UK based support centre gives the NHS, agencies and workers specialist remote support for technical and service queries via telephone and online access to a standard that draws favourable comparison to the best centres in the UK.
Our managed services provide NHS organisations with accelerated pace of change that is needed by them to drive measurable and sustainable efficiencies across our client base.
Find out more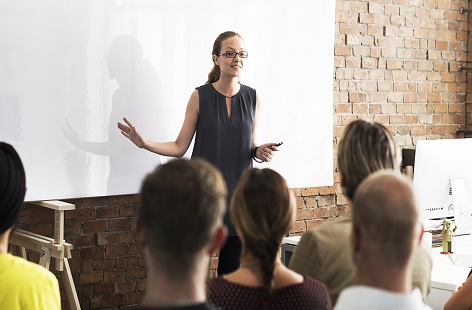 mii Robotics & Interoperability
mii Data Warehouse
mii Apps
mii Robotics & Interoperability
Our technology is developed in line with NHS Digital's Data Model 4 requirements.  Provision of open API's for bi-lateral transfer of data between modern technology systems and where older technology systems are in situ we can deploy robotics to reduce high volume, manual processes and duplication of effort.
These modules underpin the mii platform and enable system interoperability, intelligent reporting and smart technology at workers fingertips.
mii Data Warehouse
Liaison Group maintains a SQL Server Data Warehouse that extracts data each night from the live Workforce application databases along with external client data sources. The mii Data Warehouse is made up of a variety of services including a set of development tools (for creation of the modules that extract, merge, manipulate, cleanse, and conform the data) and a set of databases (to hold the various stages of data, including the final reporting datasets, making up hundreds of millions of lines of data).
On top of the mii Data Warehouse sits a BI tool (Tableau) which is used to provide visual insights into the data to enable the end user to make decisions quicker and more easily by either self-service or push email alerts or subscriptions. This tool also provides alerts to crucial KPIs which are sent direct to the user's email along with providing standardised Board Report packs to remove the need for copy and paste from multiple sources every month.
The mii Data Warehouse benefits trust leaders by intelligently combining data, automatically finding important insights, and informing users in a straightforward, clear manner. NHS organisations gain accessible and understandable HR analytics to support evidence-based decisions that ultimately advances workforce efficiency and effectiveness.
mii Apps
We have been at the forefront of making operational processes easier for the workforce to use for many years, and our development shows that mii Apps make actions such as booking shifts, arranging payment and more straightforward for staff – improving morale and wellbeing, as well as increasing retention.
The mobile worker app is a single end-to-end solution for multiple staff types and resourcing routes, making working life easier for both management and teams. Trusts are also able to gain workforce intelligence from the app's usage, helping them to make further efficiencies going forward.
Find out more
Umbrella vs PAYE calculator
This calculator allows workers to enter their hourly rate and umbrella cost to give a guide to how much take home the worker can expect to receive.
View Umbrella vs PAYE calculator
TempRE
The TempRE app uses the latest mobile technology to complement our dedicated on-site service teams and award winning helpdesk support.
View TempRE
Get In Touch
Request a call back from a member of the team.
For more information about Liaison and our services please request a call by completing the form.
STAFFflow/TempRE Helpline
0800 083 0300
NHS VAT Helpline
0800 700 652